December often gets left out when it comes to most peoples monthly favourites as it's usually scrapped in favour of the big yearly round up - of which my 2014 edition will be up soon, but seeing as it's my favourite month of all, I've gathered together a few bits of my most reached for products from the last few weeks.
1. Emma Hardie Cleansing Balm - Since using the Emma Hardie cleanser, I have noticed a difference in the overall appearance of my skin. As someone with combination skin (oily and dry in places), it has definitely balanced it out, and the dry patches aren't as dry and the oily patches aren't as oily. I also feel as though my skin is a lot more hydrated and looks a lot more healthy. I also just really enjoy using this on my skin, it's a real treat when it's the end of the day and I can use this to remove my makeup, I almost look forward to it. As this cleanser is so gentle and natural, I would say that it is suitable for most, if not all skin types. If you haven't ever tried a balm, or the thought scares you a little, I really advise that you give it a go, like me you might be pleasantly surprised.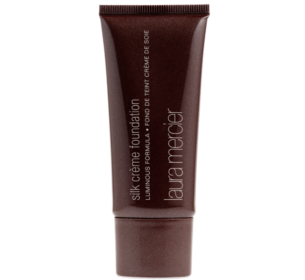 2. Laura Mercier Silk Creme Foundation - This Foundation is a build-able medium to full coverage foundation. This blends beautifully into the skin and lasts quite a long time. The coverage is a little much for me every day, but its perfect for a night out, photos, or those times of the month when my skin is behaving badly. I also prefer to use this in the cooler parts of the year as I find it to be a little heavy for summer months.
3. Mac - Ruby woo Lipstick: This is THE red lipstick. It's been raved about endlessly and I still can't rave about it enough - it is a gorgeous, true red and seems to make everything pop.
4. Rimmel - Wake me up Concealer: This concealer feels so light and fresh, really brightens and doesn't feel heavy or cakey in the slightest and I can also double conceal with this and it doesn't look like I've applied too much! The coverage isn't the most full out of concealers that I've tried, it does a good job and my under eye circles are covered but my blemishes are a little stubborn under this. Although as I said above you can apply another layer to achieve extra coverage without it looking like you've got layers and layers of make up on.
5. Soap & Glory Sugar Crush Body Wash - Soap & Glory products, hands down, smells magnificent. This scent of this body wash reminds me of a slushy or an Ice-lolly. It's sweet with a hint of citrus. The packaging is lovely as usual with Soap & Glory products. I also love the pump on the bottle for easy dispensing while showering.