I know there's a load of newer, cooler multi-purpose products than this, and the smell isn't very appealing for some....but Eight Hour Cream, beats them all hands down.
If you want to travel light, this product will do the job of a night cream, eye cream, hand cream, cuticle cream, lip balm, emergency skin soother (for rashes, scrapes and extreme dry skin patches), eyelash conditioner, and probably a whole lot of other things besides. I think there are entire web pages dedicated to the various uses of Eight Hour Cream.
Texture wise, it looks like a gold coloured Vaseline but has a more refined feel. A little goes a long way, and although it appears very greasy it absorbs easily and is deeply moisturising.
It's famous as a lip gloss on photographic shoots and it's easy to see why - as well as being super glossy and soothing, it manages to deepen your natural lip colour by a shade or two and is very flattering as well as more moisturising and healing than most lip balms on the market. It will also soften the driest of skin, cuticles and heels, and as a night cream (particularly in cold weather) will guarantee soft bright skin in the morning without making your skin feel greasy or making your pores huge.
I have been using this product for more just a few years and would hate to be without it. I just love it. Some people aren't very keen on the smell but personally I don't mind it, ALSO a fragrance-free version has been on the market for a couple of years now.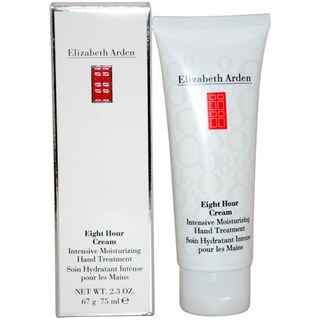 ♥